Lead Acid Battery Charging Room for 24/7 Logistics Facility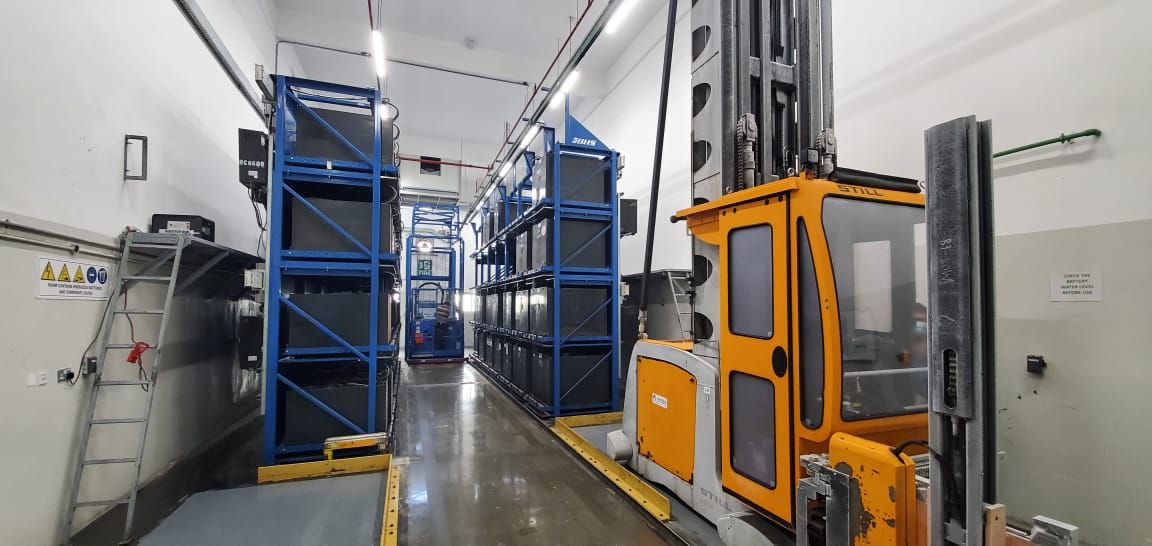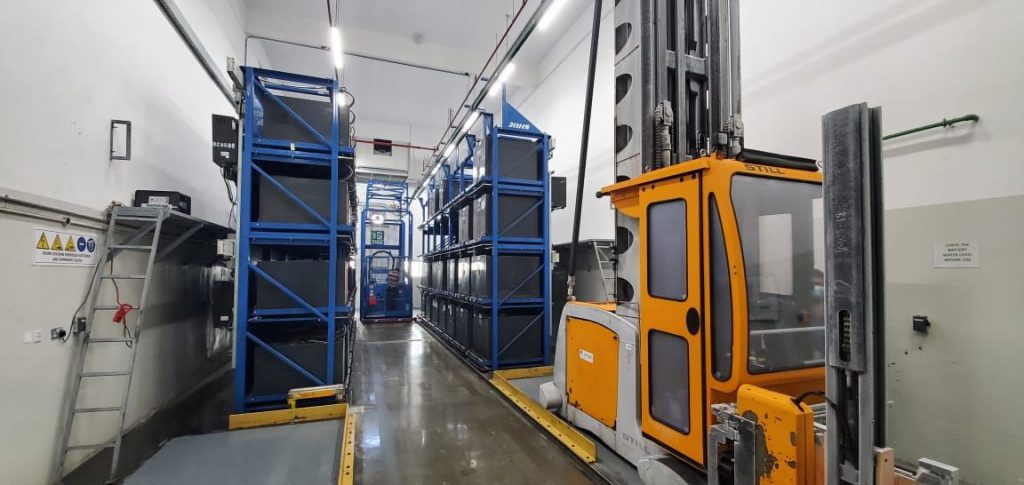 First of its kind in UAE, a multi-level battery storage, charging and man-aboard battery retrieval system installed by our Motive & Reserve Power team at Dahbashi Engineering. The system is successfully operating in a 3-4PL facility, 24/7 since 2016.
Short on space? Want to set up a state-of-the-art battery charging area? Contact our team for a free consult and concept layout.