Successful Lithium-Ion Battery Installation on a Scrubber Drier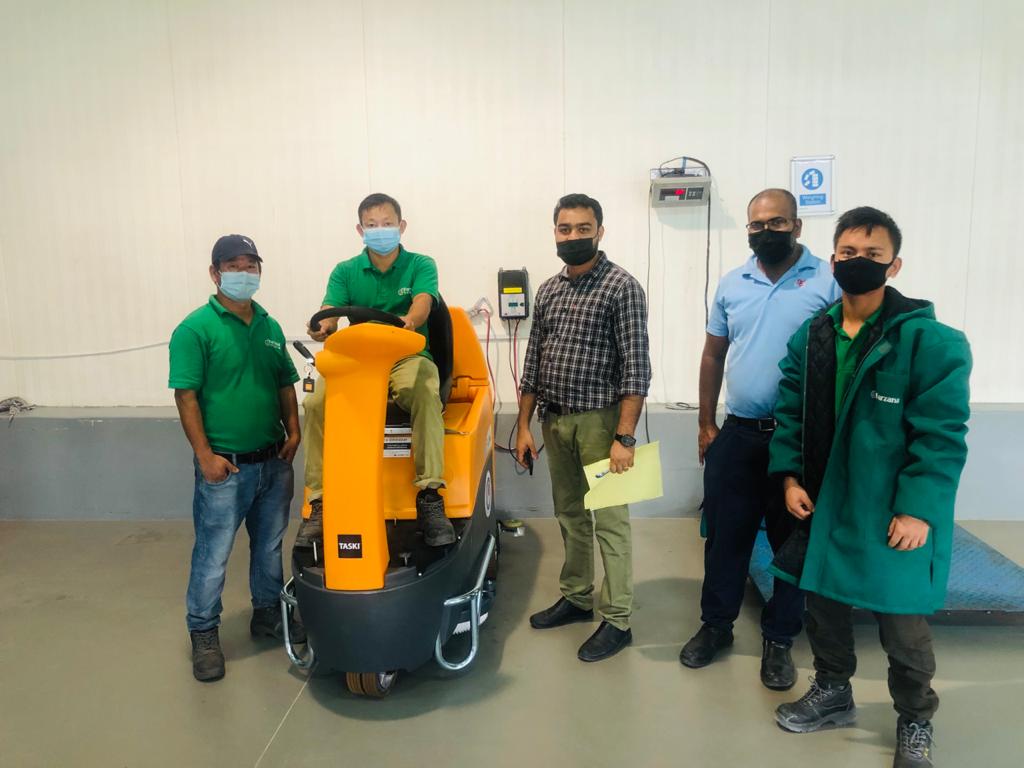 Our Motive & Reserve Power team recently performed another successful installation of a Inventus Lithium-ion battery system on a Taski 2500 Scrubber Drier. Our client was a large and reputed supplier of fresh fruits and vegetables that operates in the GCC region with its headquarters in Dubai.
Well done Chandan Vaidya, Varun Godambe and Usman Kunda from our Motive & Reserve Power team. And special thanks to Vishal Hegde, Varun Asser, Marcel Schott and Janardhanan Harish from the Diversey UAE team and to Andreas P. and Santiago Antolin Fontes from Inventus Power for their continued support.
With a cycle life of 4000cycles @ 80% DOD, 25°C, recharge time of 2-4 hours, maintenance free, emission free, the Inventus PROTRXion Lithium-ion battery is a sure shot winner in tough applications like cleaning equipment.