Industrial Batteries and Battery Charger Supplier Dubai
From UPS systems for utilities to electric forklifts, we can create a solution that fits your particular energy needs.
Explore Our Solutions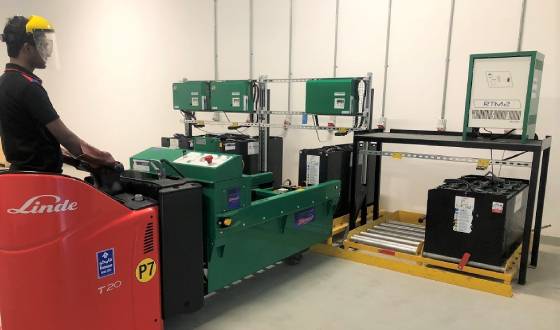 Leading Lithium-ion battery and lithium-ion charger suppliers in Dubai
We design and produce a full-featured and adaptable lithium-ion battery, lithium-ion charger, and solutions at Dahbashi Engineering. Our qualified engineers and specialists create these energy-efficient batteries and charging systems using cutting-edge technology and application-driven solutions. Our main goal is to offer innovative solutions and persistently progress energy storage system development. We are the technical partner and lithium-ion battery suppliers in Dubai, whether you need battery or charging systems, specialized systems, or technologies.
Explore our Solutions
We offer a range of solutions to serve your needs.