One Stop Solution for Your Servicing & Repair Needs
We bring highly experienced engineers, the latest software and sophisticated calibrated equipment to your mechanical and electrical servicing jobs.
We Have A Proven Track Record Across Multiple Industries
We Have A Proven Track Record Across Multiple Industries
Construction
Cement
Crushing & Quarrying
Waste Management
Public Works
Rental
Power Generation
Logistics
Warehousing
Air & Sea Ports
Marine
Golf
Printing Presses
Bakeries
Facilities Management
Supermarkets
Hotels
Dairies
Mineral Water Factories
Cold Stores
Paint
Forklift Truck Dealers
Food
Servicing Capabilities for Both Earthmoving Equipment and Batteries
We offer deep expertise and precise workmanship across a range of service jobs for heavy equipment, batteries and chargers. Our process is designed to be responsive and fully transparent to ensure that our customers are fully informed from start to finish.
Earthmoving Machine & Engine Repairs
We are fully equipped to handle your unit overhaul and major repair requirements.
We offer a highly qualified service team, special equipment and calibrated tools to carry out professional and cost effective repairs that are fully backed by our warranty. Our expertise includes heavy earthmoving equipment, genset, marine and industrial engine overhaul.
We offer major overhaul of engine, transmission, final drive, torque convertor, axle, wheel station, differential, hydraulic pump, hydraulic cylinder, track adjuster and more for the following brands: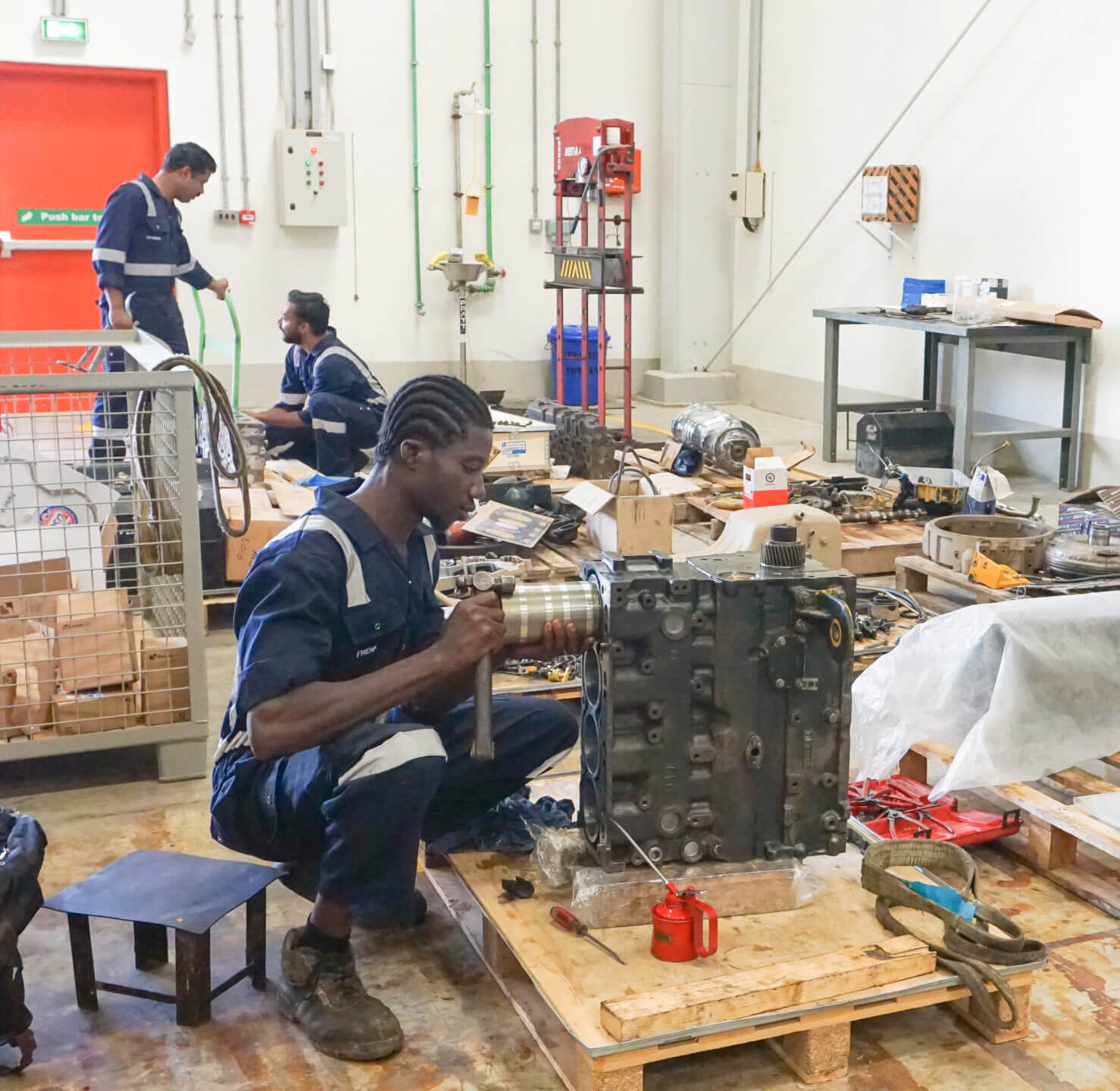 Battery and Charger Repairs
Quick and high quality servicing or repairs of traction batteries, deep cycle monoblocs and chargers.
Our team is fully equipped with experienced engineers, technicians and infrastructure to provide our customers with service standards that match, and often exceed that of the industry. We deploy the latest software from the manufacturers and sophisticated calibrated equipment such as state-of-the-art high frequency chargers, battery and charger management systems, specialized instruments / tools, rectifiers, load banks and power provers. We are proud to offer our customers:
Quick turnaround of battery refurbishments
Fully equipped mobile service vans for onsite repairs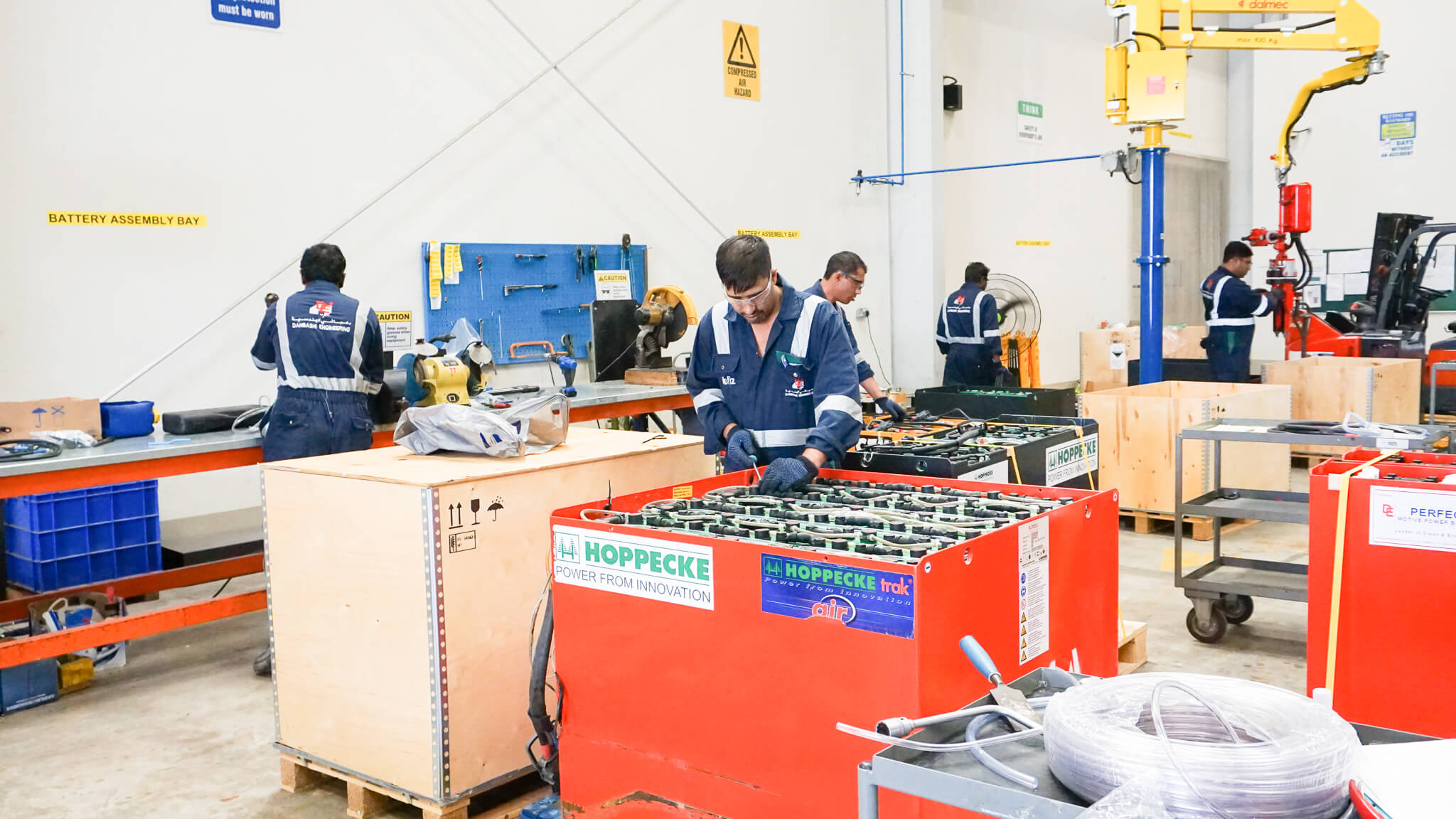 Battery Capacity & Load Test
Procedures based on manufacturer recommended practice and IEEE and IEC/DIN standards.
Our testing procedures are conducted at our Dahbashi Engineering Workshop located in Dubai Industrial City in place of Factory Acceptance Test. We ensure complete transparency by enabling end users and third party inspectors to observe the procedures.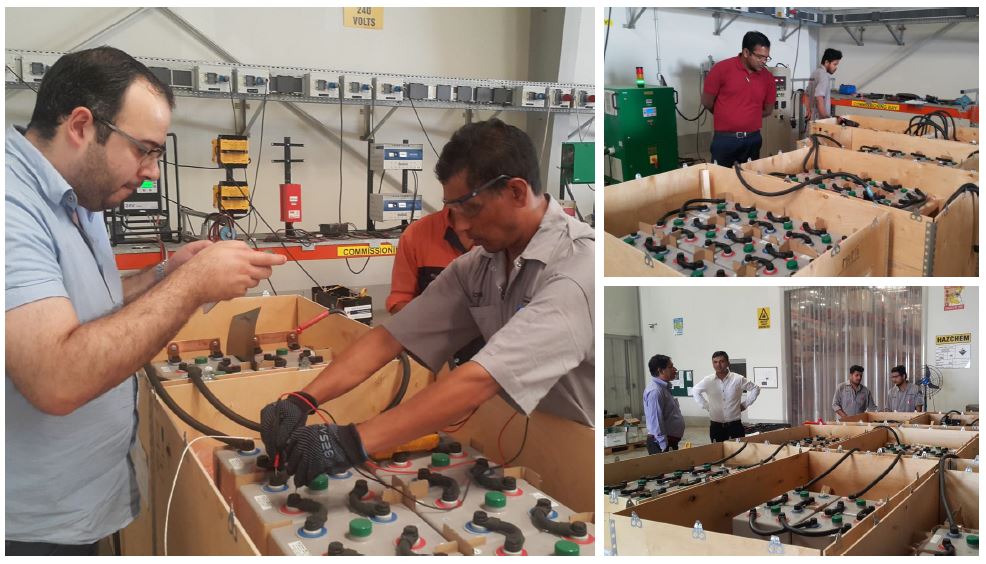 Solar Battery Installation
We supply, deliver and install high quality Solar Battery systems in remote and discrete oil gas pipeline installations and for cathodic protection application.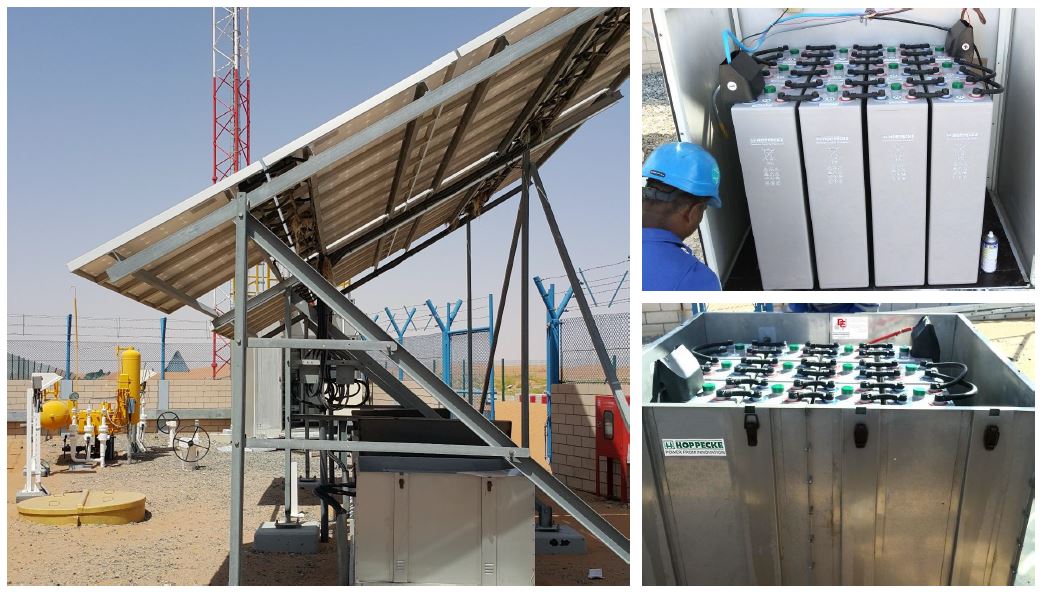 Onsite Battery Services
Fleet of fully-equipped mobile service vans keep that reduce equipment downtime and interruption to the production / logistics schedule.
Dismantling of existing battery bank
Installation of new battery system
Battery testing and commissioning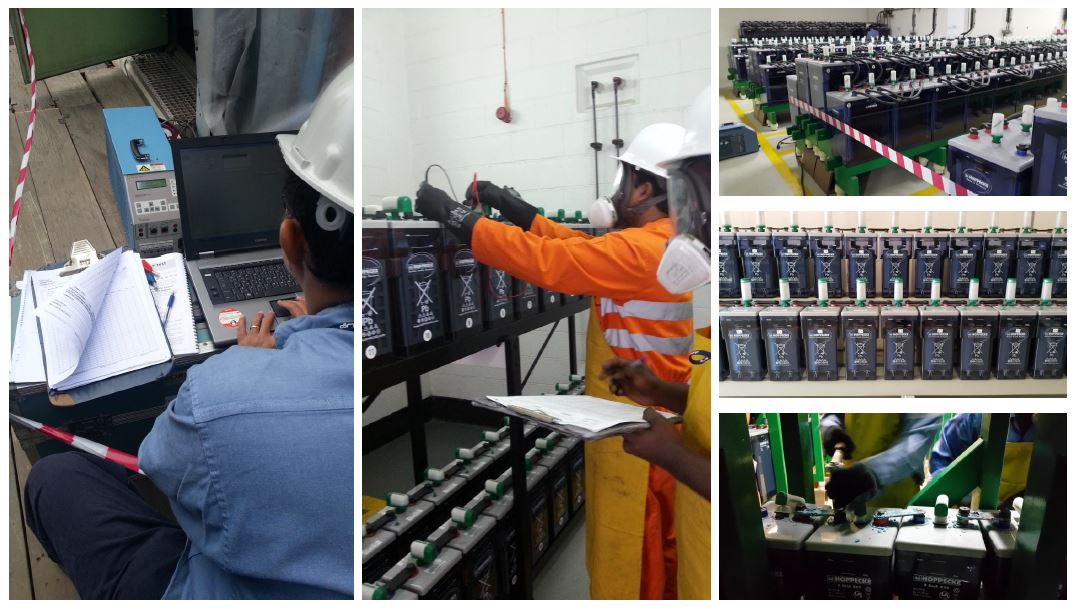 Safe Battery Systems
Delivery and installation of innovative and safe battery systems that are ergonomically designed and have lesser footprint for tight spaces.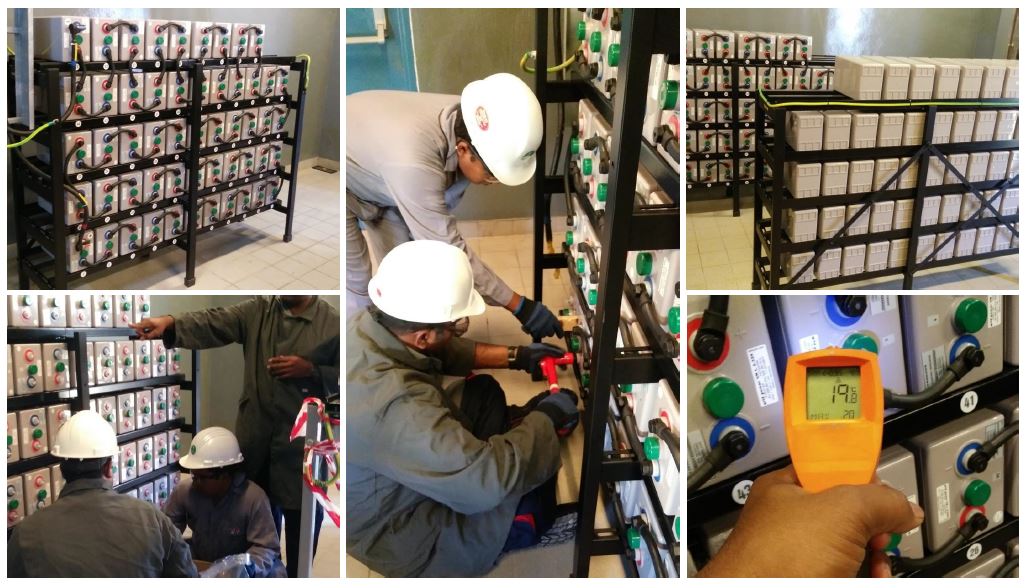 Preventative Maintenance & Repair Contracts
Tailor-made contracts to suit individual industries, applications and customer requirements.