Celebrating 25 Years of Excellence with Riyaz (RajAhmed) Torgal at the helm of our IT systems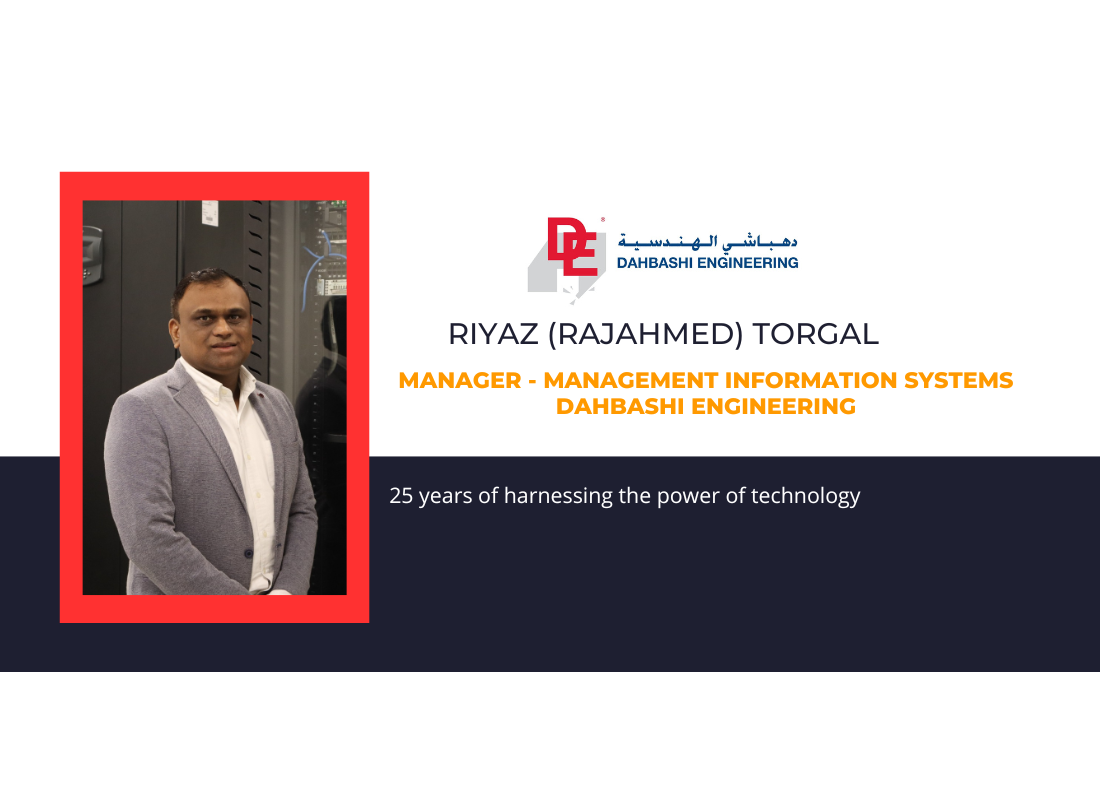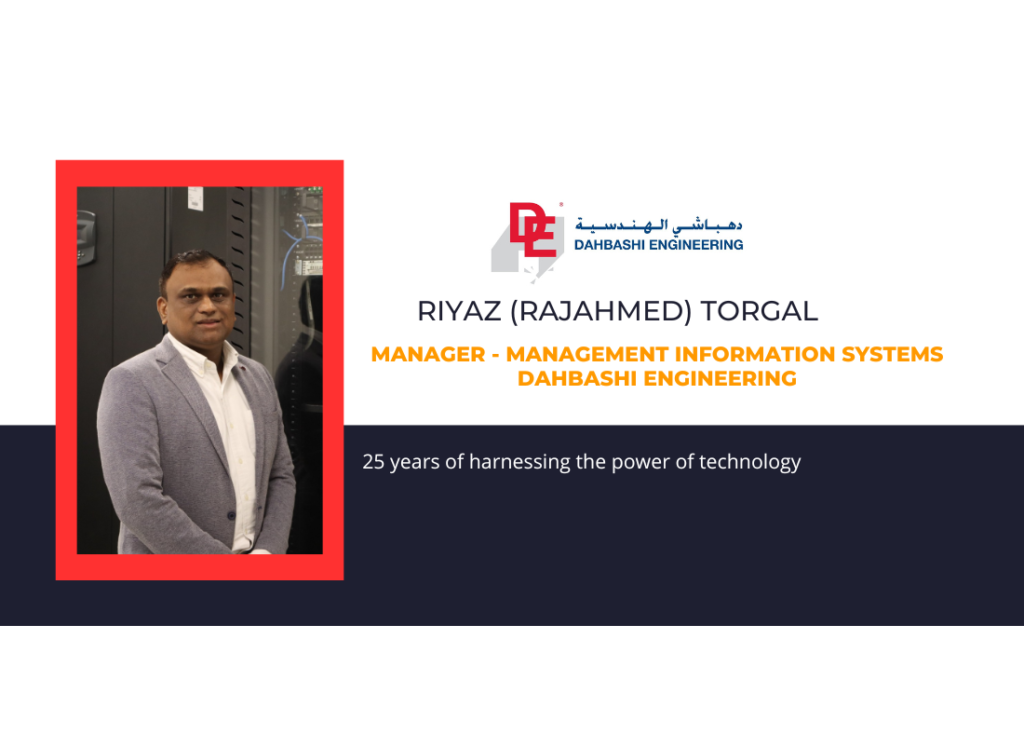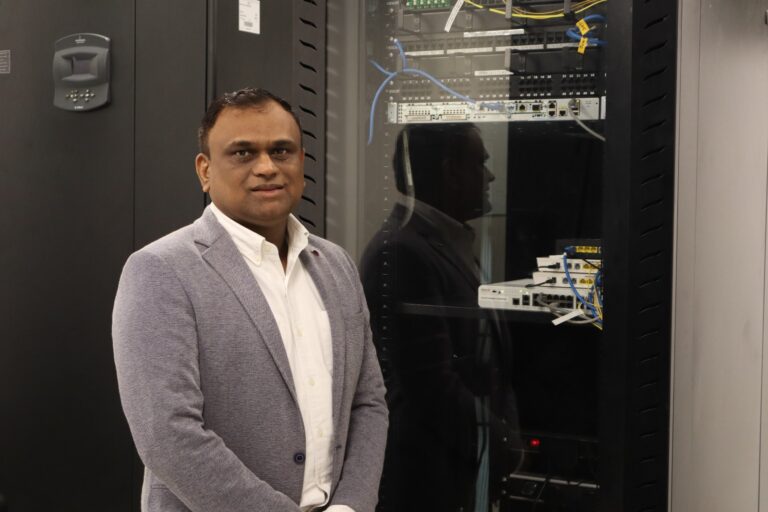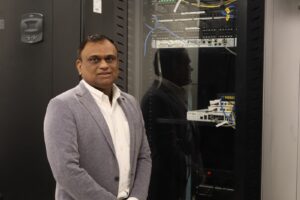 We commemorate a remarkable milestone in the journey of Riyaz (Raj Ahmed) Torgal as he completes an astounding 25 years of dedicated service with Dahbashi. Riyaz's story is a testament to hard work, perseverance, and the pursuit of excellence.
As the Manager – MIS (Management Information System) at Dahbashi Engineering, Riyaz embarked on his journey with Dahbashi as an Assistant Software Programmer and has risen to the role of Manager – MIS, leading the IT team. His quarter-century journey showcases the consistent progression that has been the hallmark of Dahbashi's growth.
Global Team Leadership
The dynamic growth of Dahbashi has provided Riyaz with numerous opportunities for professional development. His willingness to embrace these opportunities has propelled him forward, demonstrating his unwavering commitment to the company's success.
Heading the IT team comes with its own set of challenges, and Riyaz thrives in this role. His leadership spans across software development, system security, and 24X7 support. With a distributed team across India, the Philippines, and the UAE, Riyaz's ability to inspire and lead transcends borders.
Embracing Technological Advancement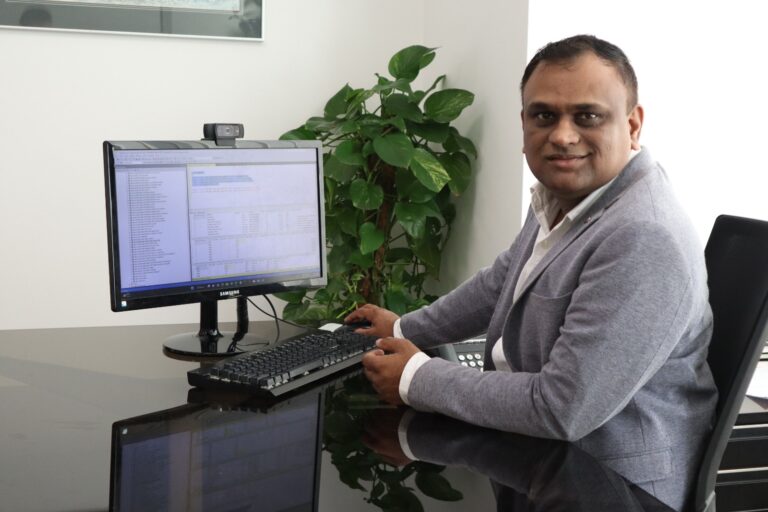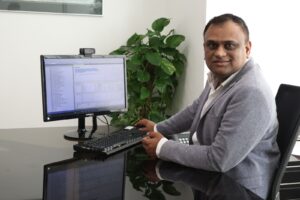 Riyaz's journey has witnessed the rapid evolution of technology, particularly in the realm of Artificial Intelligence (AI). As a driving force in the IT domain, he and his team have embraced this transformation, treating each moment as an opportunity to start anew.
Chandan Vaidya, Director of Motive & Reserve Power at Dahbashi Engineering, commented that "DE's IT system (set up by Riyaz) is unique in a way that it is designed with each business vertical in mind, offering an unparalleled level of ease of use." According to Vaidya, navigating through the system is intuitive, with a user-friendly interface that requires minimal training to master. Streamlined data entry, automated processes, and clear data visualization empowers the sales team to focus on what they do best: selling.
Foundation of Discipline and Ambition:
From his formative years at Army Sainik School, Riyaz imbibed a sense of discipline that serves as the bedrock of his achievements. Guided by Dahbashi's unique ambition to stand out, he continues to push boundaries and set a strong example for all.
Join us in celebrating Riyaz's 25 years of invaluable contributions to Dahbashi. His journey inspires us to approach challenges as opportunities and to view each day as a chance to create something extraordinary.