Inventus Power and Dahbashi Engineering power ahead across GCC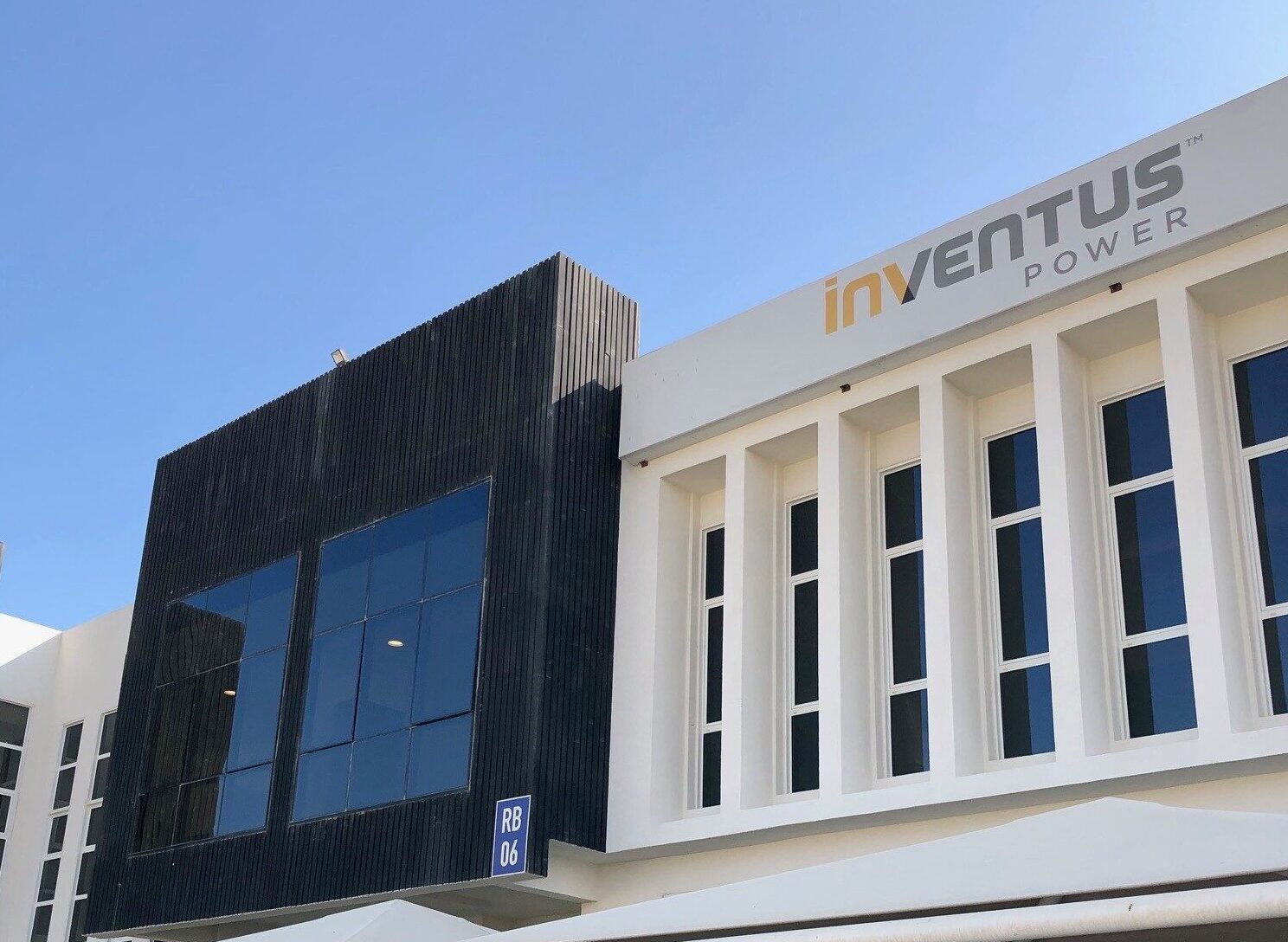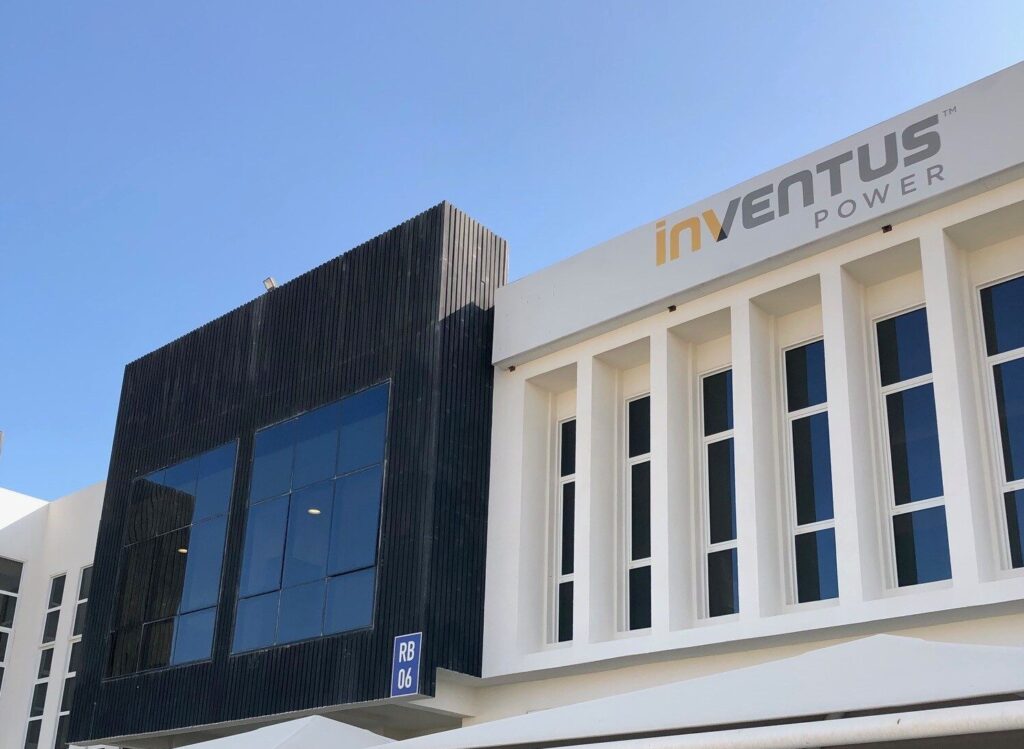 Founded in 1960, Inventus Power (Inventus) is a global leader in advanced battery systems, specializing in the design and manufacture of Li-ion battery packs, smart chargers and efficient power supplies across a broad range of portable, motive and stationary applications.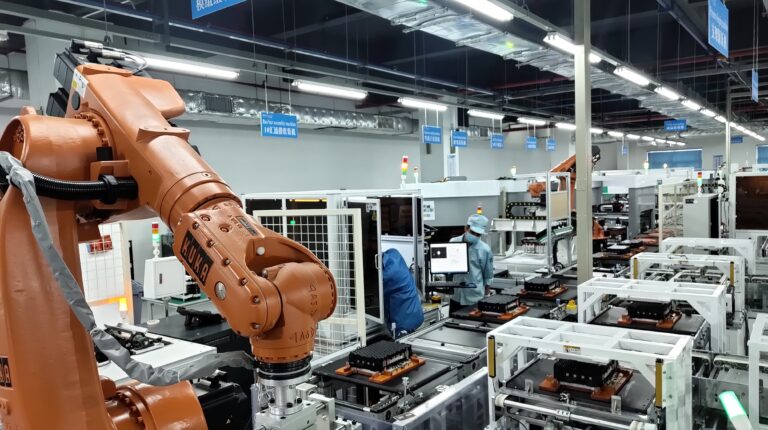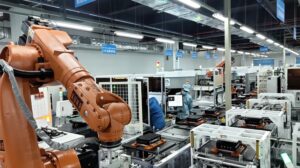 Its broad market/application expertise, technology-agnostic approach, global manufacturing footprint, and vertical integration allow Inventus to deliver safe, reliable & innovative power solutions at an exceptional speed to market.
Inventus Power has been working with the team at Dahbashi Engineering (Dahbashi) since 2020 when they started exploring the GCC markets and made their first shipment of lithium-ion batteries into the region. The quality of Dahbashi's team and the support infrastructure they had in the region were key factors that encouraged Inventus to explore a partnership with Dahbashi.
Andreas Paul, Senior Manager of Business Development EMEA, attributed the success of the partnership to the "capabilities and synergies between the two companies and between Chandan (Vaidya), Director of Motive & Reserve Power at Dahbashi, and myself when we started first developing an understanding of the markets in this region."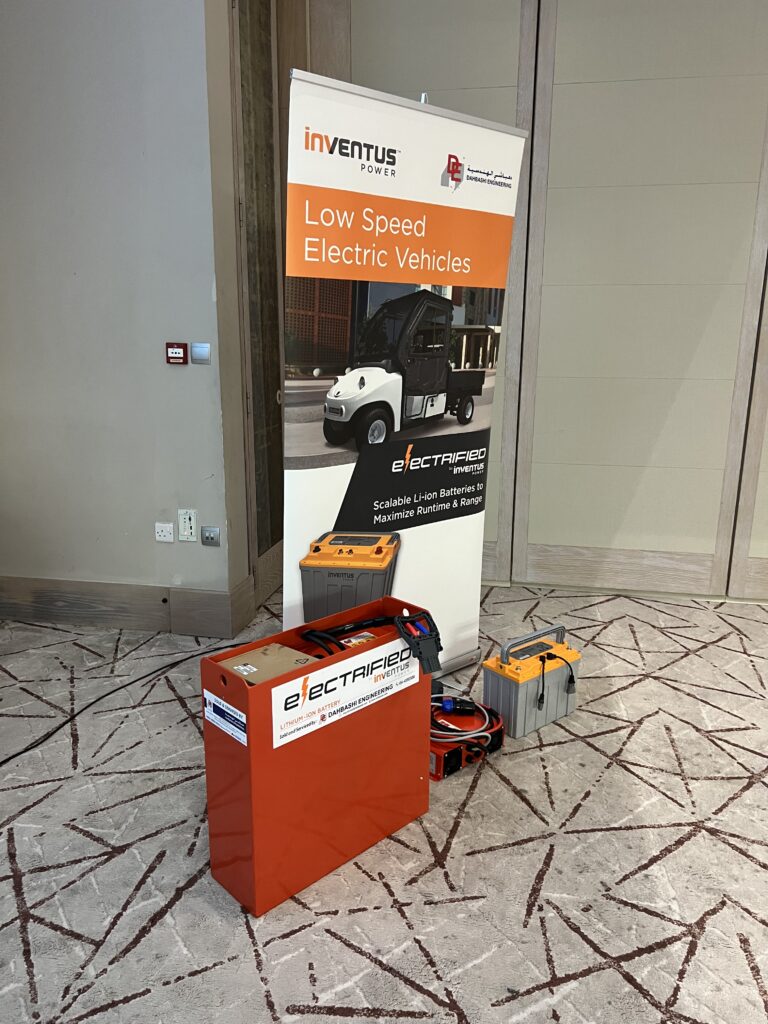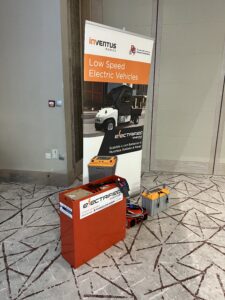 Dahbashi is Inventus Power's strategic partner for lithium-ion batteries in the GCC region. As their master distributor, Dahbashi ensures that they plan for the right stock level with their team so that inquiries on the ground can be fulfilled. Dahbashi also manages online sales and supports Inventus with the after-sales service of their product. While the core market for Inventus began with the UAE, they are now shipping to KSA and will continue to tap into Dahbashi's strong network of joint ventures across the GCC.
Andreas commented that the adoption of the new lithium-ion technology is still in its early stages in the region which gives them an opportunity to go beyond being a supplier to being an educator in the market. This is why Inventus Power and Dahbashi collaborated to host a seminar recently to educate customers on the advantages of lithium-ion batteries.
At its most recent seminar in Dubai, Inventus Power's Andreas Paul and Nebojsa Milovanovic, Director of Engineering EMEA, shared insights into the company's technology and products with a select group of Dahbashi's customers across material handling, cleaning, aerial work platforms, golf carts and other electric mobility sectors that are looking at options for managing their machines and creating safer and long-lasting power.
Andreas commented, "This event showed us that there is market interest in Li-ion technology, but also a need to further educate on its benefits from both a user performance perspective and total cost of ownership. Certain sectors and applications are more ready to convert than others. For example, we are experiencing good growth in both professional cleaning and material handling markets within the GCC region. These markets have experienced issues using legacy battery technologies, like lead-acid batteries, which are failing fast because of misuse or over-use. Long runtimes, opportunity charging, and zero maintenance are some benefits of Li-ion batteries that are helping companies make the switch."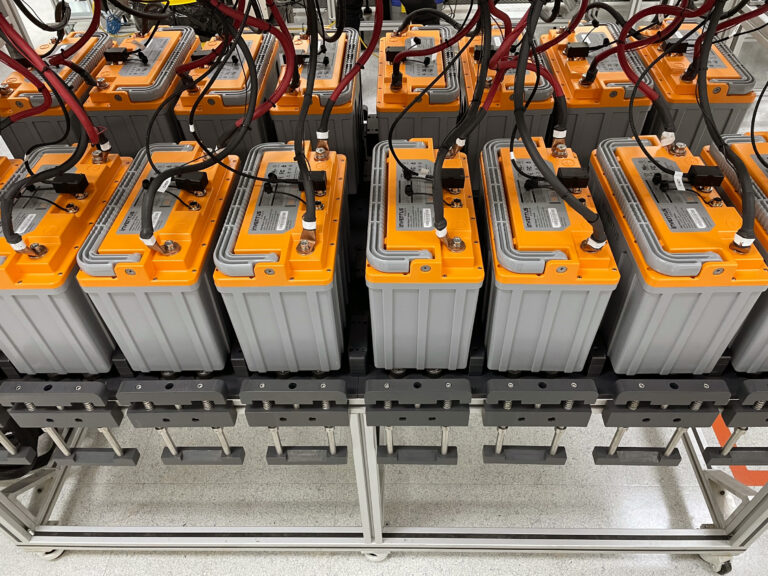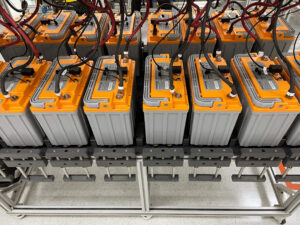 Awareness and continued education are the first steps in driving increased adoption of lithium-ion technology. According to Andreas, "Customers need to understand what the technology is; what it can and can't do. They should consider the long-term cost benefits of converting to Li-ion within new machines and/or retrofitted into existing equipment."
So how should potential customers evaluate how to find the right battery for them other than checking in with the team at Dahbashi?
Andreas suggests, "Customers need to understand what performance they are looking to get out of their machine. Does the machine need to operate continuously for multiple hours a day or will it be stored and used periodically? Other considerations include understanding environmental factors like temperature or exposure to the elements (outdoor use). Budget expectations are certainly a factor and maintenance and replacement costs should be reviewed. The team at Dahbashi can certainly help guide customers in selecting the best battery for their specific application needs."
From a service and support standpoint, Inventus Power has obtained all standard global certifications as well as local certifications, such as Saber certification in Saudi Arabia and ISO certifications for the UAE. Together with Dahbashi, they have already deployed lithium-ion batteries in key projects across UAE and Saudi Arabia.
Inventus Power offers extensive sales support to Dahbashi and dedicated technical support through their technical centre and qualified team based in Doha, Qatar. They also extend further support for after-sales replacements, if necessary.
Andreas added, "I believe Dahbashi is the right partner for Inventus Power to explore growth in other markets within the GCC region. Together, we have the technical expertise, stocking capabilities, and reach to make the conversion to Li-ion successful for all involved. I would like us to continue to work together on education as well as identifying opportunities for product enhancements in order to further support the markets' needs."