Ali Hassan Mansouri Zadeh: A 37-Year Journey with Dahbashi Group as PRO Manager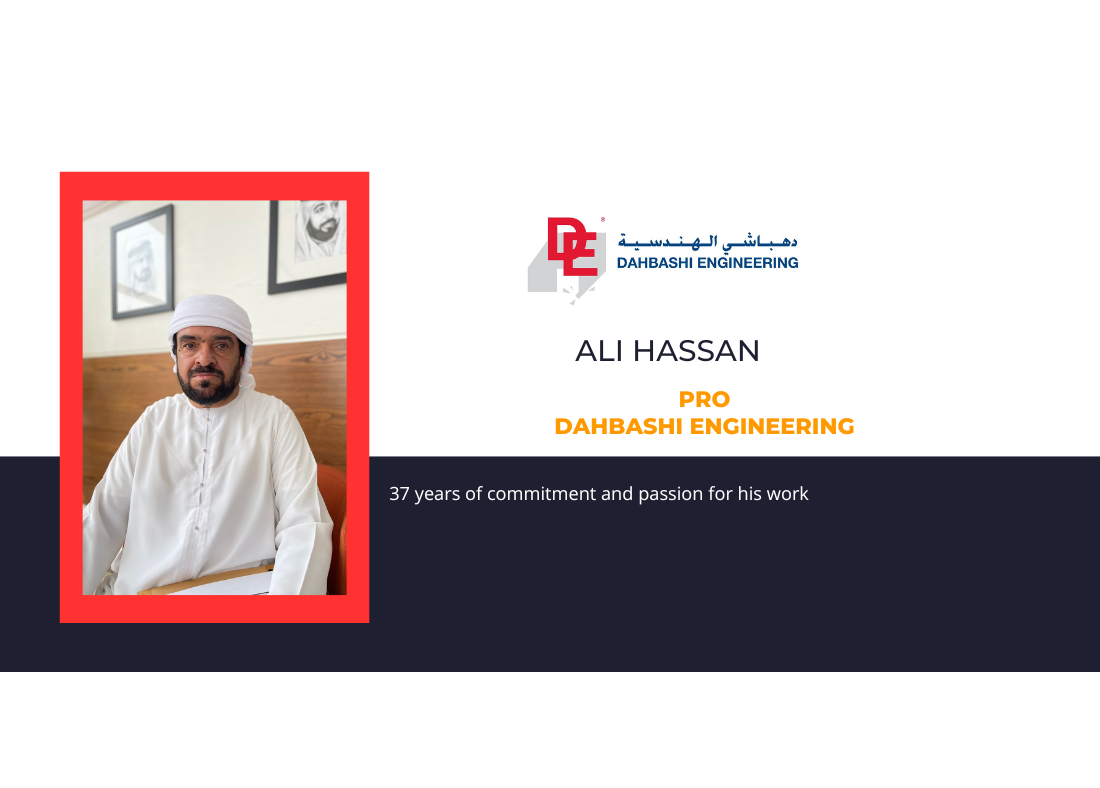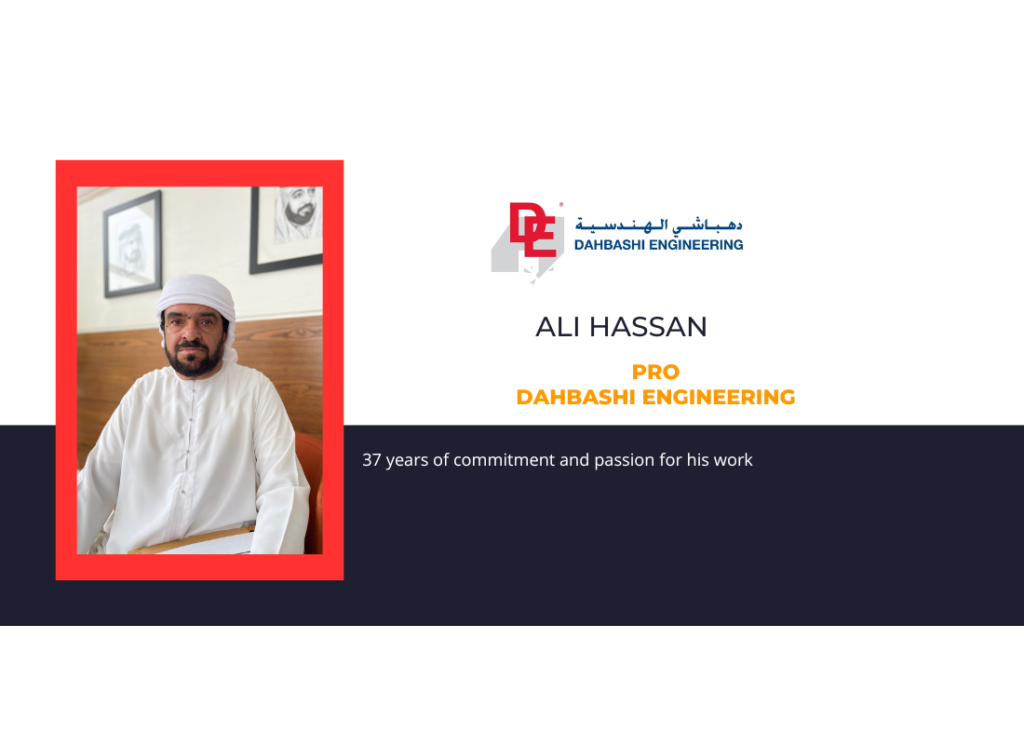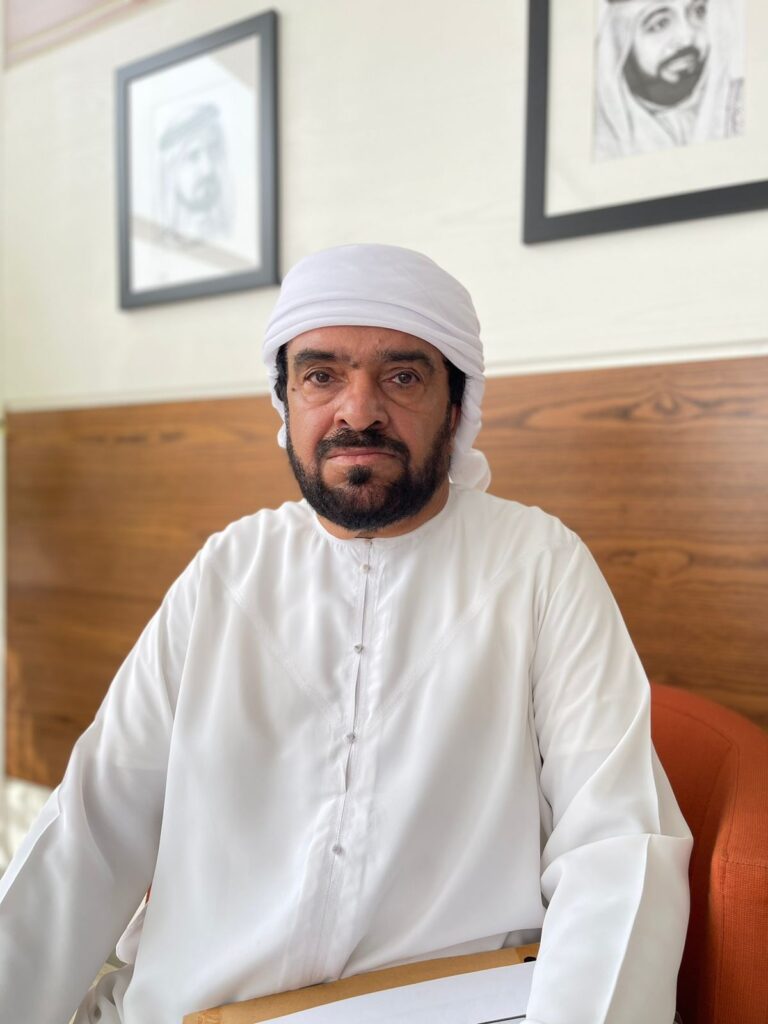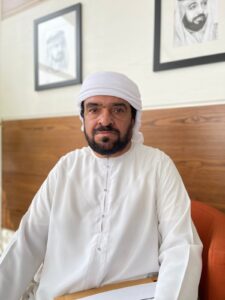 In today's fast-paced world, loyalty and dedication to a single organization are becoming increasingly rare. However, there are exceptional individuals like Ali Hassan Mansouri Zadeh, who have spent a significant part of their lives devoted to one company. Ali's remarkable journey as the PRO Manager at Dahbashi Group since 1986 stands as a testament to his commitment and passion for his work. We take a closer look at the inspiring story of a man who has been an integral part of the company's growth and success for over three decades.
Ali Hassan Mansouri Zadeh's journey with Dahbashi Group began in August 1986. Prior to joining the company, he worked with a bank, showcasing his versatility and adaptability. From the moment he stepped foot into Dahbashi, Ali embraced his role as a PRO, but he did not stop there. He willingly took on additional responsibilities, assisting with bank-related tasks, cheque collections at client sites, parts delivery, and any other service where his support was required. This inherent multitasking ability not only impressed his colleagues but also showcased his willingness to go above and beyond for the success of the company.
"When Ali Hassan joined the company, he was young, eager to do anything that was assigned to him," recalls Saleem Ahmed, co-founder & CEO of Dahbashi Engineering. "It took him time to open up and do the real work of PRO. Ali is honest and dedicated to the company."
Starting at the Garhoud office branch, Ali had a front-row seat to the remarkable progress of Dahbashi Group over the years. As he diligently fulfilled his duties as a PRO Manager, he witnessed the company's expansion and development. From the Al Quoz Office to the prestigious DIC Head Office, Ali saw each branch established and flourish before his eyes. His dedication and passion for his work remained steadfast throughout the company's journey of growth.
With unwavering dedication, Ali has carried out his responsibilities as the PRO Manager, becoming well-versed in all aspects of his role. His expertise and experience make handling tasks in a smooth and efficient manner seem like second nature to him. This proficiency not only benefits the company but also earns him the respect and admiration of his colleagues.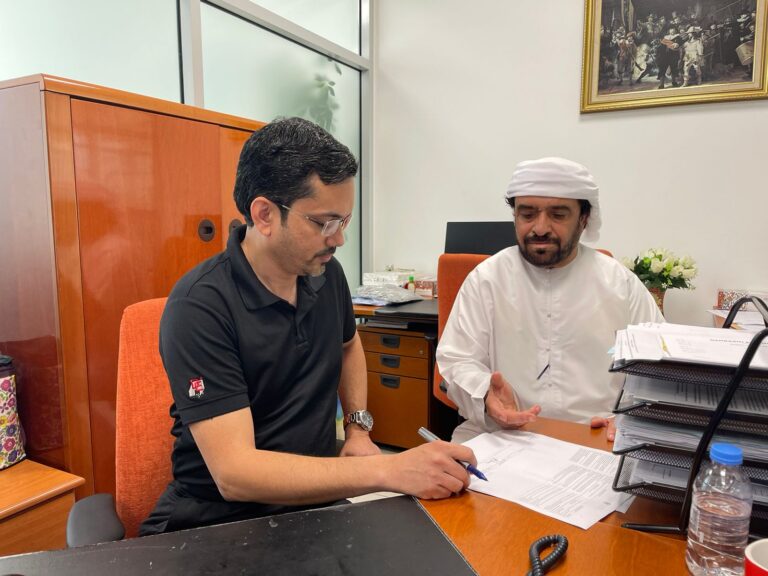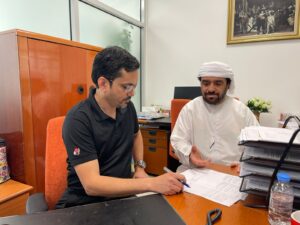 What sets Ali apart is not just his dedication to the job but also his profound attachment to Dahbashi Group, its owners, and his colleagues. For him, the company is more than just a workplace; it is a family that has nurtured and supported him throughout his journey. The care and support extended to him and his family by the company's owners have played a pivotal role in fostering this deep bond. In times of hardship, the Dahbashi Group has stood by him, providing assistance and encouragement.
Ali's story is a rare and inspiring one, especially in an era where job-hopping has become the norm. His loyalty and long-standing commitment to Dahbashi Group are a reflection of his character and the nurturing environment the company has provided. As he continues to be an integral part of the company, it is evident that Ali's journey as the PRO Manager at Dahbashi Group is far from over.
Manu Sharma, Dahbashi Engineering's Manager for Human Resources, added, "Ali Hassan is a supportive and reliable team member. His sense of humour and fun-loving nature make you a joy to work with. Most of the time he is outside in the field but whenever he comes to office, he tries to lighten the mood and sometimes makes even the toughest days a little bit brighter. He has never spoken harshly whatever the situation. Ali always handles the things quietly and calmly. We are glad to have such a wonderful person in our HR team."
Ali Hassan Mansouri Zadeh's journey with Dahbashi Group is a remarkable tale of loyalty, dedication, and passion. From humble beginnings, he witnessed the company's growth and progress, and through his commitment and multitasking abilities, he has been an essential asset to the organization. Ali's deep attachment to the company, owners, and colleagues has solidified Dahbashi Group as more than just a workplace for him; it is a family that he cherishes dearly. His story serves as a shining example of the extraordinary value of long-term commitment and unwavering dedication in today's dynamic business landscape.