Join Our Team
We pride ourselves on our diverse team of professionals, from highly qualified electrical and mechanical engineers to salespeople and administrative executives. We are currently hiring for the following position(s):
Product Support Engineer
Department: Engineering, Quality and Training
Scope: To support Dahbashi Engineering Joint Ventures and Associates operations in GCC countries and India.
Specific Competencies:
Graduate in Mechanical Engineering.
Work Experience – 2 to 3 year experience in vehicle maintenance or manufacturing of spare parts for graduates.
Other Skills / Knowledge:
Should have basic engineering aptitude
Basic engineering analytical skills would be an advantage.
Possess sound knowledge of metrological concepts
Possess basic skills of engineering drawing with basic proficiency in AutoCad
Driving License – Preferred.
Responsibilities / Duties:
Provides technical support to sales on spare parts.
Attends to customer complaints / warranty issues on spare parts.
Analyses customer complaints / warranty failures, prepares report and communicates to DE Sales, Service and Suppliers.
Follows up on warranty issues and updates the reports.
Inspects spare parts, prepares report and communicates to Sales Administration and Suppliers
Assists Manager – Engineering / Quality / Training during QMS and EMS Internal Audits
Conducts basic induction training for new entrants.
Oversees facility maintenance
Any other administrative duties as outlined by Manager – E/Q/T, CEO and President
General Competencies
Customer Focus/Quality – Focus on prompt and efficient delivery of high quality products/services at all times. Strive to consistently anticipate customer needs and exceed their expectations by ensuring professional standards are met. Understand and take customer interests/complaints seriously.
Integrity – Maintain a professional demeanor and follow organizational policies. Achieve a balance between work and personal life without allowing one to negatively affect the other. As a representative of the organization uphold confidential agreements and conduct all dealings on the organization's behalf ethically. Ensure that personal objectives do not clash with those of the organization. Constructively accept criticism and use it to move forward.
Interpersonal Skills & Teamwork – As a team player, respect colleagues from different cultures and backgrounds. Is willing to help other team members and work with them to achieve organizational goals. Demonstrate tolerance and consideration for others' viewpoints. Keep emotions in check and not allow personal issues to disrupt the work environment.
Communications – Is a good listener and actively contributes ideas/suggestions for the betterment of the organization. When relevant, use the established communication channels to share information and clearly express opinions. Is able to communicate clearly, both verbal and written, with colleagues, supervisors / managers and customers alike.
Action Oriented – Demonstrate optimism and self-confidence in daily work life. Show enthusiasm, take responsibility for own actions and the safety of others. Act on own initiative and show determination to rise within the organization.
Adaptability – Willing to learn new work methods and support organizational change. Actively seek opportunities to improve and maintain stable performance even under pressure.
Presentation – Is punctual. Maintain high standards of personal hygiene and grooming.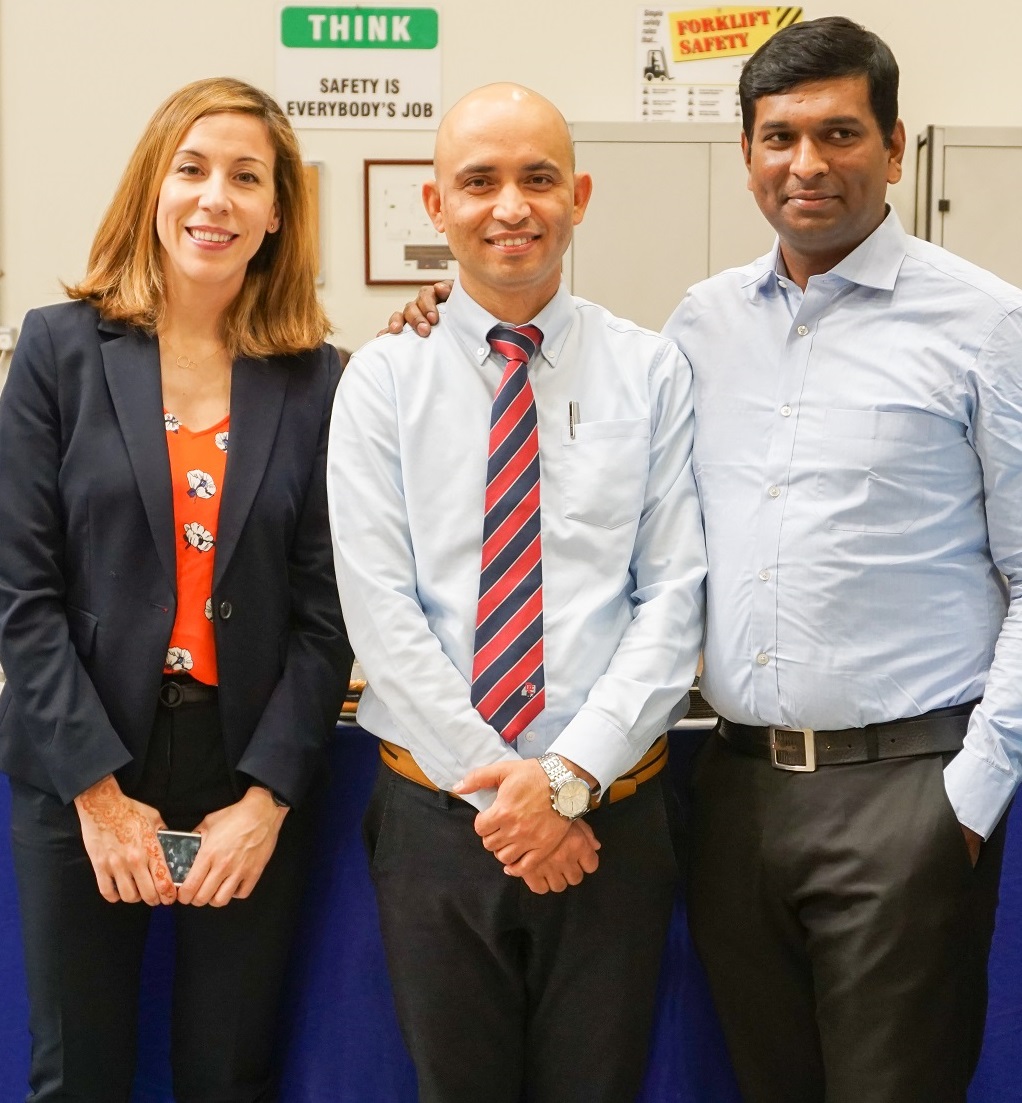 Apply Here
We look forward to receiving your application.